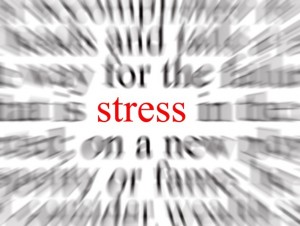 A lot of my model and pro domme friends jokingly tell me I do too much, which is probably true, but at the same time it isn't. I'm one of those girls who not only maintains a full time, 9-5 vanilla day job, gets at least 8 hours of sleep a night and works as a model full time, which involves everything from marketing to booking to shooting to editing. It's taken me a while, but I've finally learned how to manage my time to best adapt to my busy lifestyle. So here are a few times for successfully managing your time:
Know Your Limits. I don't mean what you will and will not do, I mean what you can and cannot do both mentally and physically. I stress out easily if I do not live within my limits, which can be anything from not getting enough sleep to overbooking myself. I make a point of going to bed around the same time each night so that I can get at least 8 hours of sleep. I also make a point of having at least one day a week that is My day; no friends, no modeling work, nothing except what I choose to do. Working outside my limits has caused me to lose jobs because I'm too stressed out to do them.
Keep a written calendar. Sure, your phone and computer have calendars built in, but the physical aspect of writing something down is bound to help you remember. For me, once it is written down, it is committed to memory. If someone asks me if I'm free to work on a specific date, I tend to know without having to look it up whether I'm available or not.
Set a schedule. I work a 9-5 day job, so my day job schedule is set. I also schedule when I shoot and how long I'll be shooting for. For example, maybe Tuesday is my filming day for myself. I know that every single Tuesday from 7-8 or 7-9, I will be shooting clips. Since I've planned that in advance, I come up with ideas in advance. Or maybe as a webcam model, you know your busiest hours are from 7pm-midnight, so that's when you work. If you keep the same schedule as a cam model, people will know when to expect you, which pays off big time once you have regulars.
Plan things out. Are you a traveling sex worker? Plan in advance to not only save you time but also money. Book work in advance! Don't wait for the last minute and hope that something comes up. I hate to tell you this, but just because you work on a "I'll wait until last minute" or a spontaneous schedule, doesn't mean the rest of the world does too.
Don't get distracted. If you plan on webcamming from 7-10pm, do it. If you plan on shooting clips for 2 hours, do it. Don't let emails or the interwebs or tv distract you. I'll let you in on a secret…They will still be there when you're done.
There is no easy way to figure out how to best manage your time. I had a huge anxiety attack over how stressed out I was before I really figured out how to manage my time. It paid off though. Since then, I haven't been stressed out over my time, I get things done and I still have free time for me. Nobody is going to manage their time the same, but once you figure out what works for you, stick to it!
Sydney Screams: Fetish Model, Clip Producer, Adult Actress, Radio Talk Show Host