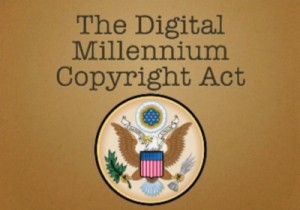 We all hate it when people steal from us. Make your living on the internet or advertise your sex work business on it and you can bet at some point someone will share your files or  steal your photos. It's depressing and it can seem overwhelming to stay of top of the details of protecting your content but its worth the effort. This is how you make a living and I know it feels like  you're playing whack-a-mole and you are. It's a never ending process protecting your content but its part of doing business. Protecting your cash flow matters. I put together a little introduction to protecting your work, I hope you find it helpful.
Send out DMCA take down notices
This is the best thing you do. Send out a DMCA take down notice. Send them out and send them out as soon as you find out your file is being shared on some dirt bag file sharing site or as soon as you find out some body is pretending to be you by using your photos online.  My pal Johnathan over at Plagiarism Today has some stock letters you can use when sending out your notices. In fact read his whole site, there is a lot of great info there.  Remember every site has their own special requirements for a DMCA notice and if you don't meet them they will ignore your notice. Read their policy and give them the info they want, in the way they want it. Be it email, fax or snail mail. Make sure to include your name address and phone number (I use my Google voice number and my working address) Tell them you are the copyright holder and give them the links they need to remove the content. It's tedious and annoying but stay on it and send them out, it works. Don't forget to follow up and send them a second or third or 50th notice if they don't take action.
Monitor your content
Goggle yourself, set up alerts for your name (remember to include misspellings of your name) and check it all the time. A lot of the time I find out a file is being shared because a fan tells me. I always reward them with a little something for looking out for me, they can be your best resource for finding out your files are being shared. You can also hire a company to monitor your content for you, but that can be expensive. I would do a cost benefit analysis before I went that route, make sure its worth the money you are spending on it. Sometime it is, sometimes its better to do it yourself.
Watermark your content and embed your copyright
I admit it, I'm guilty of not always doing this, especially when I first started out. But don't make the same mistake I made in the beginning and watermark your shit! It's important. You can also embed your copyright when creating a Mp3 and add it to the hidden data on your photos. Again it's time consuming and annoying but make it part of your habit, when you are creating content. Watermark like it's second nature. Not only is having your watermark good for driving people who might see your stuff somewhere and drive them back to your site to find out more about you, but you can use that in case you get into a fight with some turd site who doesn't want to remove your content from their site.
People stealing is always going to be a problem but its worth the time and effort to stay on top of your content. I wouldn't suggest getting into a pissing match with any of these file sharing sites or boards, just do what you need to do behind the scenes. It's not worth a loud messy frustrating fight or possibly putting a troll target on your back, but it it worth the effort. Make it.
Jenny DeMilo: Dominatrix, GFE Escort, Fetish Clip Producer, Phone Sex Operator and Hypno-Domme.