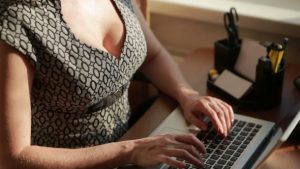 Escort-Ads.com is not a US based escort ad site and they had some solid advice on ways to stay safe. The most compelling on their list is Host your personal website on a server in a country where prostitution is legal. This  is very good advice. Though SESTA takes aim at advertising sites where sites can be held responsible for their users behavior, no one really knows how US Hosting sites will react and what preemptive measures they will take with hosting escort websites.  You might find your site has once day been disappeared.
My suggestion is to put up a second site hosting in a country where prostitution is legal and forward your current site to  the new one.
Here is the link to the Escord-Ads post about ways to stay safe. Also there is some very good information about ICANN and what the US has jurisdiction on.
https://www.escort-ads.com/news/sesta-update-list-solutions
Yes, this will cost some money but honestly its not cost prohibitive and its important to do even if its just for your own peace of mind. No one knows whats going to happen. City-Vibe, Reddit, Craigslist Personals  have all made changes and the law isn't even signed yet.
Be proactive! Be safe!
Save
Save