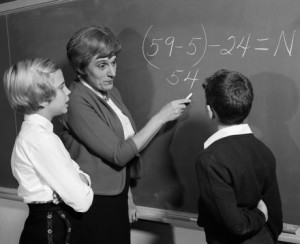 If you're new to escorting or even if you're not new sometimes its hard to tell what it is you really need to have to make money. As an independent escort it your own business and as with all business it takes money to make money. You can cut down on some of those costs by putting in a little time into figuring out what you really need to spend your money on and what you don't. Making sure in the process to get value for money. Website: Though you don't need a website to be an escort, it's probably a good idea to get one.  Having a website shows some measure of legitimacy. If you are a little web savvy you can put up your own site. If not there are people who can do that for you. What they charge will vary far and wide. What you will get for that money will also vary. You should think carefully about what it is you want and what you are willing to pay to get it. A simple site works just as well as a very complicated site with all the bells and whistles. If you hire a web person to make you a site who does a lot of escort sites, make sure to do what you can to make your site look unique. You don't want to look like everyone else. Your site should reflect you. Think about it from your client side, he's weeding though a lot of sites and though a lot of potential escorts. Stand out! Oh and for gods sake if you put up your own site pay for your own hosting and a domain name. Don't use a free site thats asking for trouble. Many are not adult friendly and you run the risk of waking up one day and your sites been deleted.
Photography: Every escort needs photos. Photos are going to sell you to potential clients more then anything else you do. Think about what image you want to project. Are you sweet and young? Are you dominating and fierce?  Are you quirky and alternative? What ever your assets are you want to project those in your photos.  Don't just hire the dude who shoots all the hookers. What that is going to get you is your photos will look like all the other hookers photos. Hire someone you're comfortable with (lots of creepy dudes with cameras out there), that you can trust (especially if you don't show your face), who will design a shoot that is unique to you. Get references from other women in the business. Really look at someones portfolio. If they have 100 photos of skinny girls in lingerie and you're fuller figured then that's not your guy. If all they have to show are photos of white girls and you are a different shade then thats not your guy. If their portfolios are filled with pictures of landscapes and puppies then id think twice about spending your hard earned cash on that guy. Make sure they can do what it is you want and that they aren't just putting up their lucky shots. Remember its easy to make a model… look like a model. Prices will also vary a lot so shop around.  If an average shoot in your area with a sex worker friendly photographer is 300 bucks and that gets you a set of usable retouched photos, then what should you get for a 1200 shoot? Also remember that as an escort you need to get new photos often, keep that in mind so when you are budgeting for shoots.You will need to do at least one shoot a year and you probably should do two.
Video: This is a thing now and frankly I don't know why. Oh I know why some "clients" might like them. These are the same guys who can't pull the trigger unless a girls got 500 reviews. But video isn't necessary. It's not a thing you need to have to work, even at the high end. Anyone that tells you that is selling something.  Does everyone need to have a Victoria Secrets style video to promote herself? The short answer is no.
Advertising: This is something you will need to invest in and put in some trail and error. Not all advertising works for all girls. Your BFF might really get a lot of work off a site that you get nothing off of. People in New York might pay for ads on a site that works, while in Detroit that same site will suck for bringing in clients. There is not rhyme or reason to it. The best thing you can do is set yourself a monthly advertising budget and then see what works for you. Try different things one at a time, then measure the success. Make sure you track hits to your website and ask your clients where they saw your ad. Not all of them will remember and some will get it wrong but absent of a customer satisfaction survey its the best you have to measure whats working. Also think of non traditional advertising venues like review boards, screening sites and social media.
Putting a little thought and time into determining what it is you need then adding up what that will cost is the best thing you can do for your business. You don't need a ton of money but you should be setting some aside for these types of things. Do the math. Lots of people out there are looking to take advantage of you because they think you are rolling in escort dough and if you are new there are people who will tell you you need all the things and you can buy them from them of course. Be smart, be skeptical and don't get taken advantage of.
Jenny DeMilo: Dominatrix, Hypno-Domme and former GFE Escort

Follow Jenny DeMilo on Twitter