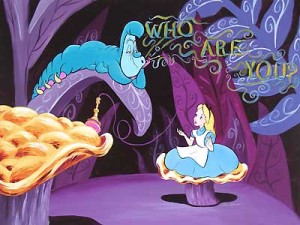 Never tell your clients your real name. This would seem like a no brainer right? Well it's sadly not. Even I have made this terrible mistake and it yes, it has comeback to bite me in the ass. It bears repeating often and over and over…never give your clients your real name. They always ask, they want to be the special one you trust enough to give your real identity to. Don't be tempted, don't fall into the trap of the false sense of security that because you are sharing intimate time with a client that you can trust them and share your name too. You can't. The self proclaimed hobbyists who review escorts on websites are the worst, they share your name and info like 12 year olds trading baseball cards. Don't fall prey to the old line about how they had to give you screening info so its only fair you tell them who you are. That is a trap you will have to chew your own paw off to escape.
We come up with stage names to protect ourselves. No matter how comfortable we are with what we do the outside world is still very hard on us and the stigma of being a sex worker is very strong. Once a whore always a whore and no matter how many years pass and how many things you've done since you will always be branded a whore by certain groups and people. Keep your identity close to the vest so that you can control the outcome of your life and not be outed by some petty, small, person who has a need to punish you for the choices you make.
There are some things you can do to protect yourself if you're one of those people who has a hard time telling men you're getting naked with no. Or you would rather not deal with the whole reasonable conversation where they get all butt hurt when you tell them your very valid reasons for not wanting to share your identity with a man who's paying you for sex. You can create a back story, you have to think of yourself as an onion with many layers. What you need is a fake real name! Something that sounds normal and plain and most of all you can REMEMBER it. Just as you create your sex worker persona, create the fake real you. Know where the fake you went to college, what state the fake you grew up in, a few small intimate details about the fake you that you can easily tell on the fly when you get cornered about who you really are.
I know it seems like a lot to do and a lot to remember but it will become second nature and it will  save you heartache and headache in the long run if you can rattle off  a few convincing details who who you "really" are.
Jenny DeMilo: Dominatrix, GFE Escort, Fetish Clip Producer and Hypno-Domme