P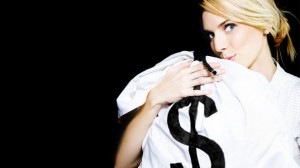 aying for advertising sucks, but it is necessary. All successful business pay for advertising and sex work is no different from any other business. Spending your money wisely.. now thats the hard part. It's hard to know what works and what doesn't and there's a lot of superstition involved in sex work advertising. Especially because where you are getting your clients from is often hard to know.  As a result people tend to keep ads up that are not working for them just because they always had them or out of fear that if they make a change their work will slow. Remember just because you like or don't like a  specific site or because they are friendly to sex workers ( they all should be as you are their clients)  is not reason to keep yourself off it or put yourself on a specific website. You are in this business to make money and advertising is a business decision. If the money you invest in ads pays off then it's a good investment, if its not paying off how you want then you need to find something that works better for you. A lot of trial and error is involved in sex work advertising, a lot. Set yourself a monthly budget and get to putting up and tracking your ads. Keep in mind that spending your hard earned cash wisely is the key.. so here are some tips to help you get more for your advertising dollar.
1. Track your web hits: Do this! Seriously do it now, right now. Tracking your web hits will often give you the best picture of how people are finding you. What keywords / search terms they are using to find your clip site, your escort site, your blog, etc. Where are you getting link referrals.  (Protip: this is also a good way to see who's sharing your files if you are a clip producer) If you are paying a company big bucks for an ad and no one is clicking over from that site to your site, then you're not spending your money well. Not at all, not one wee little bit. You must use all the tools available to you and tracking your web hits is A number one.
2. Ask your clients: Be aware that they often don't know, cant remember or just plain will lie  about it but it never hurts to ask. When I would get a phone calls, I would always ask "Where did you see my ad?" Often they would say some site I wasn't listed on cuz they can be stupid, but a lot of the time they would tell me where they actually saw my ad and if i was real lucky what they liked about my ad and why they were moved to call. Bonus! Asking where your ad was found is also a good way to track your bullshit callers too. If the time-wasters are always telling you they saw you on site X well then maybe its time to take your ad off that site. Its not doing you any good and in fact its wasting your time. d=Dealing with time wasters all the time contributes to sex worker burn out in a big way.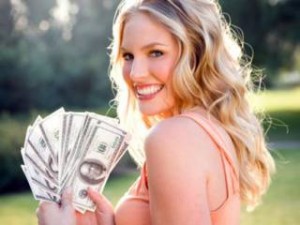 A wise veteran escort friend of mine told me way back in the day when I was a baby ho how to figure out where to place my ads and it holds true today, maybe even more so. Do a Google search as if you were a client looking for an escort to see. Google: Escorts, Los Angeles or Escorts, Washington DC or escorts and whatever city/state you happen to be working in. Now look at those sites, you should have a presence on most of them. There will be a mix of junk sites, mall sites and review sites. So take a little time and look them over. Someone is always trying to capitalize on what they think is escort cash cow money so there are new sites popping up all the time, many in fact most never last. Make sure a site has been around a while and is established, look over who else is on the site, anyone you know? Anyone you respect? Does it look like a slapped together directory with stolen photos? Weed out the crap and hone it down to the solid options.  If something offers a free ad and in the top 10 search returns and looks reputable then it might be worth sticking an ad up there and see what happens. If there's a splashy mall site with a solid reputation in the top 10 then maybe its time to see about what they have to offer, if there's a review site in the mix and you are a reviewed escort that allows reviews maybe its time to step up a little participation. All things to think about. If that review site has an ad section, get a price list. Then do a cost benefit analysis. If i spend X, i expect to make X in return. Then track as best you can those results. If it pays off great take that ad out again. If it doesn't then cancel that ad. Remember the Internet is ever changing so you want to fine tune your potential ads all the time. A site that seems great may stop working and its time to move on to something else or maybe a site that under performed made some changes and is performing better so you want to give it a second try. This is an ongoing battle one that you will have to adapt too all the time. It will drive you nuts but its worth the effort and your time.
Do all the free advertising you can and by that I mean, If you like to blog then write a blog, If you like to take pictures of what you had for lunch then get an Instagram, if you enjoy reposting sexy photos give Tumblr a try. Of course tweet but remember this is your work persona and keep that in mind when you are tweeting up a storm. Make sure if you use 3rd party sites that you carefully read their TOS and keep it clean if they require that. You don't want to get kicked off sites just when your marketing was starting to pay off there.
Find out what works for you. Invest your advertising dollars wisely. Then go out there and bring home the bacon.