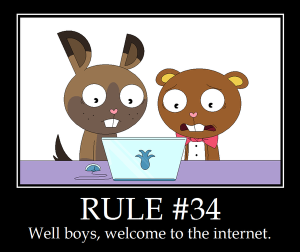 We all know about Rule 34: There is a fetish for everything. Everything has potential to turn someone on. It's one of the best things about being a sex worker. You get to create your own niche to the extreme. But how exactly do you build demand once you've created your niche? The good news is that it is essentially really easy. The bad news is that it is time consuming. But nobody is going to be successful doing nothing, so I'm just going to assume that you're not lazy and that you want to fucking work. First off, get your ass on social media. You can't avoid social media anymore when you're creating your demand. Hashtags are your best friend on Twitter, Facebook and Instagram. But it's so much more than that!! You have to also network. The sex worker community on Tumblr is one of my absolute favorites. People constantly build each other up, dish out hate on creepers, and reblog advertisements. Just remember that you're expected to do the same! Use watermarked photos of yourself to advertise your services, whether you're a pro-Domme, cammer, PSO or escort. Don't just post the photo though, include your website(s) in the description!
Do a bit of research. Who are the people who have similar interests and where do they hang out? There are forums for just about every kink these days, and forums are a great place to start conversations with potential clients/customers.
Own what you do. Are you a POC into cosplay? Show off your geek knowledge along side your cosplaying photos. You have a personality (even if it's a made up one), use it to your advantage. By making yourself a relatable individual, people will feel connected to you and more likely to support your services. This can be a problem when you're a FemDom, as there is a fine balance between being too accessible and not enough. Find that balance! Do something different from everyone else. Nobody likes a copycat. Don't copy other people!! It's in poor taste. Standing out from the crowd will make you stand out in peoples' minds.
Don't wait for other people. You own you. You control what you do. You cannot expect to sit around and wait for others to make you successful. That's not how this industry works. Find what you want to do and do it. Don't wait for companies to hire you. Don't wait for approval from anyone. Just fucking do it.
Nobody cares about your success more than you, so why on earth are you not doing anything about it? 
Sydney Screams: Fetish Model, Clip Producer, Adult Actress, Radio Talk Show Host