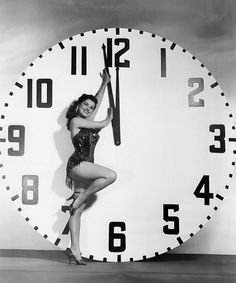 One of the perils of being an online sex worker is well… all that online access! I'm a Phone Sex Operator (PSO) set up to take calls through a convoluted online set up that works for me *knocks on wood*. But if I was a betting woman (and I am), I'd be willing to put a pretty penny or two on the assertion that any successful PSO or Web Cam Entertainer puts in as much, if not more, time into the grunt work of running an online business (web development, content creation, emails, social media, branding, marketing, etc.) as they do actually interacting with Clients, even those conducting calls through a traditional landline. And while I know this and consider myself to be doing OK, I know I could be doing things that would be a whole heck of a lot more productive than getting distracted with the shiny time sucks out there that don't help make my bank account grow wild with cash. You know what I'm talking about: Forums, Twitter, Facebook, Pinterest, Reddit, Youtube, etc.
Sure, some of these things can be  super helpful in growing your business. But if you're anything like me, it's also easy to get way distracted and be surprised that your 5 minute fun break turned into a lost hour (or two)! And oh no! Now it's "prime hard-on" time and you don't want to get in the middle of a project because the horny guys are going to start calling. Bummer! Guess you won't be finishing that MP3 script today like you hoped…
I'm all about self and process improvement. So today, I'm sharing with you two tools that have helped me hack my own bad habits to improve my productivity.
Stay Focusd is an extension for Google Chrome that allows you to define a max number of minutes allowed on a site per day. You can even limit the window of distraction free browsing to particular days of the week or a range of time per day. You can block sub domains (like just the forum of a website and not the whole website itself). And you can even set a blurb of text that you have to type correctly to gain access to a site if so desired. Though that seems a little sadomasochist to me.
Rescue Time is an app that runs in the background of your computer and tracks the time you spend in applications and websites. You can tell it how useful or distracting something is. And you can log in to see daily stats or get a weekly email that serves for me personally as a moment of self reflection and goal setting. I like hard data that holds me accountable to myself. It's easy to slack off on fun stuff, but seeing an overview of where my time went is a cold hard kick in the booty to get my priorities straight.
What tips, tricks or tools do you utilize to make yourself more productive? Share your insights in the comments section below!
Sarah Does Phone Sex, is a phone sex operator. You can find Sarah on Twitter, read her blog or even give her a call.