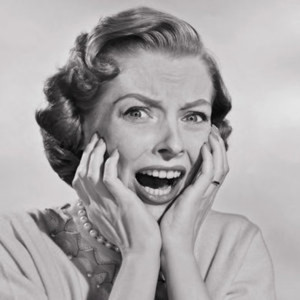 You woke up one morning to find the main place, your go to advertising venue, where you advertised for your escort business has suddenly disappeared. It's gone, vanished, poof… into the mist! It's normal to feel panic when something like this happens to you and it does happen. It happens more often than people think. You don't know what to do. How will you make a living? What options do you have to advertise? How will you eat and keep a roof over your head. Before you do anything drastic like walk the streets and put yourself into harms way or see un-screened possibly unsafe clients take a deep breath, a big step back and think.  There are always other options available to you. One website isn't the end all be all in escort advertising even if that website had a bit of a monopoly on the local market. There are other ways, other options in how to make things work for you and your escort business. You just have to find them.
1. Find new advertising
Hopefully you didn't have all your eggs in one advertising basket. Sometimes though there is only one good place to advertise in a city or rather one place that has all the business. If you find that place isn't there any longer then it's time to find a new advertising venue. Google your city +escorts or any combination there of and look at all the new possible places for you to put up an ad. If the old place that no longer exists was free to advertise and everything else costs then time to pay up. Welcome to the big leagues, the real world where you have to invest in your business. Its called the cost of doing business and its now time to step up your game. You want to chose wisely, don't go giving your hard earned cash over to just anyone. Do some homework, pick a new place, pay for an ad and most of all, track your results. If it doesn't work then dump it and try a different one. Try the high end glossy website with expensive ads, try the down and dirty classified ad style site. See what works for you. Be aware that everyone else who used that site is also looking for new advertising too and keep that in the back of your mind while you pick out some new places to advertise. The worlds oldest profession isn't going go away just because one website is gone. That business will migrate somewhere else, you just have to find it. If your regular advertising site went away because of government interference, your potential clients might be a little gun shy as well and not want to come out to play until things calm down, so maybe the next option is better suited for you.
2. Tour
Get the hell out of dodge for a while, try something new. Go to a new town and make a killing. Turn adversity into profit. Chose your city wisely, don't go where 100 other girls are all flocking to because they are in the same position as you are. Check out some possible 2nd tier cities or maybe even 3rd tier. Be creative hit a few different places or find one and stick to it and turn in into a working vacation. Odds are you need a vacation anyways.
3. Network with other sex workers
Ask your peers what they are doing to weather this storm. Other sex workers can often be your best resource. Don't copy them outright though or you might find that you no longer get any support or guidance from them. Ask them how they are handling the change, see if you can glean any insight. You might find their answers enlightening.
4.  Try other kinds of work
Always wanted to give exotic dancing a try? Nows your chance! How about looking into web-camming or of you're really bold look into acting in some adult films. None of that appeals to you? Then how about looking for a real job (provided you don't already have one) dust off the resume and see what the big bad world has to offer you. It doesn't have to be forever and no you wont get paid hundreds of dollars an hour but you might make enough to keep  roof over your head and the lights on for a while until you figure out your next steps.
It can be a scary thing when something you've come to rely such as advertising on is suddenly gone. It can and does happen from time to time, this is good reason to diversify your options moving forward. Never put all your eggs in one basket because this business is ever changing, always under attack and you don't want to find yourself in a tight spot when then change hits you or your city.
Jenny DeMilo: Dominatrix, Hypno-Domme and former GFE Escort

Follow Jenny DeMilo on Twitter