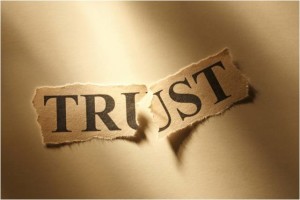 Escort support services. Some are needed, others are looking to rip you off. Some you love, others you quite frankly hate. They are often a necessary evil when you're an escort (or any sex worker really) They are your advertising venues, your photographers, your screening and safety services, your copy writers, web developers and marketing experts. You need what they  have to offer and they need your money.  It's hard to trust them in this often dicey business. Its hard to trust anyone when what you do isn't always legal. Some require your IDs ( advertising venues) others take sensitive photos of you (Photographers) some need your passwords (web developers) Some you trust to keep you safe when meeting clients (screening services) As an escort you make a calculated risk assessment on who to trust with your sensitive information and lets face it your money. They all want your money. Some provide value for service still others are trying to rip you off.
Some things to keep in mind when evaluating trust for an escort support service. Are they above the fray?
1. Do they get involved in petty fights?
Are they meddling in the business of escorts? Pitting them against each other on a message board to garner support for their position on something? Or fighting so hard for your money that they denigrate their competitors? Example: Does your screening or safety service bad mouth their competitors? Yes, they all want your business but do they actively try to get that business by putting down their competition using scare tactics, innuendo, rumor (often started by them) or any other backhanded means. IE do they talk a lot of shit publicly or with a whisper campaign. If they do watch out. Thats not professional and do you really want YOUR name and reputation associated with people who act like that. Not to mention they could and would those same tactics against you if they felt you in any way posed a threat to their business.
2. Are they professional in their communications?
Do they call you sweetie in a business email. Are they overly friendly leaning toward creepy because you have nude pictures on your website? Do they ask inappropriate questions or steer any business conversations towards sex. HUGE red flags. Run don't walk to someone who will treat you with respect. This is your business not hot talk central.
3. Do they treat you like a professional person or like a dumb whore with too much money?
People often think escorting is recession proof. That escorts are rolling in dough 24/7. They also often think that escorts are too stupid to do anything other then fuck for money. Which is far from the truth but there are those support services that see you as marks. They should treat you professionally and if you at all get a whiff that they see you as someone to take advantage of then find someone else because they are not trustworthy.
4. Do they have an established long standing reputation?
Being in business a long time as an escort support service doesn't automatically mean their trustworthy. However having a long standing reputation in a business atmosphere with a lot of turn over should carry weight. All business have their ups and downs but you generally want to deal with people who have more ups then downs. People who opt to stay out of the fray and drama. People who are known for not being busy bodies, belittlers, or shady. If a support service has too many incidents of  "he said she says" then I tend to stay away. New support service business are popping up all the time and just because someone is new doesn't mean you should dismiss them out of hand but a splashy flashy website should take a back seat to a reference from a trusted colleague. You cant please 100% of the people all the time  and if a support business has been in business long enough you will have likely pissed someone off. However what kind of pissing off did they do? Did they over charge someone and then rectified the mistake? Or did they give out an escorts real name address and phone number because she pissed them off? All of that needs to be considered when weighing a supports service trustworthiness.
Be wary of any support services that tries to woo you into helping them by giving out personal information on competitors or how they do business.  The support services that stay in business the longest and have the best reputations are the ones that stay out of all that. That provide value for money and are discreet when they need to be and professional always. You vet your clients to make sure they are safe you should be doing the same with your escort support services.
Jenny DeMilo: Dominatrix, Hypno-Domme and former GFE Escort

Follow Jenny DeMilo on Twitter