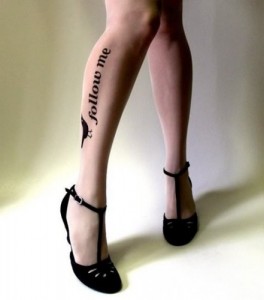 In the last 12 months, I have made over $4000 just based on connections I made through Twitter. I don't mean residual income from selling videos or photos, I mean $4000+ worth of paid shoots straight off Twitter. If you wanted to add in the income from selling videos and photos from content exchange shoots, that number could easily double. Twitter can very easily be your best friend, but only if you use it to your advantage. Here are some tips on how to make Twitter your bitch:
1. Don't have an ego so big that you miss important connections. Yea, I get it. We all think we're the most awesome bitches on this planet, and damnit we deserve to be treated that way! Forget that thought process on Twitter. Having an ego on Twitter is quite possibly worse than having an ego in real life. Nobody cares about your 10k+ followers or that you made $1000 in a day off your clips. People care that you're a cool person. These days, half of the jobs you'll get are based off your personality rather than your looks or popularity. Have a sourpuss attitude? That's a damn shame since there are dozens of others who don't. It's way easier to be nice and humble than it is to pull the bitch card.
2. Interact with (almost) everyone. You never know who is a potential client or someone looking to hire you. Obviously the people tweeting comments about how they want to do all sorts of things to you can be ignored or simply just thanked for their support. However, new producers flock to Twitter to find talent, and just because someone doesn't have a default photo yet might not mean that they aren't legit trying to get the ball rolling. I've been lucky with having some amazing fans pop up from Twitter, as well as meeting new producers and clients. There are jerkoffs on there trying to get freebies or troll you, but in 140 characters it's quite easy to tell the difference between someone serious and a fanboy or troll. If someone is asking you for photos or videos, send them a link back to your site in response!
3. Autotweets are your friend. Ok, yes, it's time consuming to get them set up, but the pay off is amazing. The rule of marketing is that people have to see an ad at LEAST 3 times before they consider it. Ideally, you want someone to see the ad 7-12 times. Nobody has that kind of time to sit and update Twitter with the same post over and over and over again. If you do, I highly recommend spending time hustling elsewhere. Sign up for a service like HootSuite which lets you schedule tweets in advance, and don't be stingy with your tweets. Schedule each tweet to post at least twice a day, during peak business hours (look at your sales or sign ups, what time do they happen most frequently? Use that as a guide for when to schedule tweets). HootSuite is free, although they have a paid version which lets you upload Excel files to make scheduling even easier. Spend an hour a week scheduling tweets for the week advertising your site, your blog, your upcoming travel, any exciting new videos/photosets on your site or store, etc.
4. Don't retweet everything everyone @'s you. Seriously. We get it. You're hot. You've got a great ass. That dude wants to be your slave. That other dude wants to bury his manjunk so far up inside of you that you feel it deep in your belly. Retweet the genuinely awesome ones, such as a producer advertising you on their sites or getting a rave review from someone you just worked with.  Being popular is great, but again with the ego. Don't go waving it around in everyone's face. They can just search @[your twitter handle] and see what everyone is saying without it clogging up their timeline.
5. Be careful who you do business with on Twitter, especially escorts and anyone else who privately sessions. Don't tweet about your location, don't tweet about making money with a client, don't conduct business with anyone who refuses to take the conversation off twitter and fill out your screening services questionnaire. I don't have statistics about whether police use Twitter to do crackdowns, but I imagine it'd be a pretty easy place to get info. Who is this person you're talking to that's only had a Twitter profile for 2 days and is only following you? Probably not somebody you actually want to be talking to and scheduling private sessions with.
6. Use photos to drive more traffic to wherever. Advertising a new clip? Use a still photo from the clip (with your watermark and store/site info on it) in the tweet! People like teasers, so get a really great still photo and use it. This is also helpful when you're scheduling your autotweets! Nothing says "come buy what I'm selling" quite like an enticing photo. (edit note: be careful about nudes, read the TOS for picture hosting sites many don't allow them)
7. Hashtags aren't always necessary. Nobody cares if you hashtag #thingsIforgottodolastnight, but look at popular hashtags and use them! They're popular for a reason! #fml #whitegirlproblems #toetuesday are all short and simple, and popularly used. Posting a photo of something specific? Use hashtags to describe it (#feet #XXX #ass). This is also a great tool with both autotweets and photos.
8. Don't carry on lengthy conversations on Twitter. Take the conversation elsewhere, be it Skype or email, 140 characters is annoying and you rarely get the full message across. Don't be rude about asking someone to email you though—explain that Twitter makes it difficult to follow conversations and that email is your preferred method of ongoing contact.
9. Your tweets don't show in Google search, but your profile does. Use keywords to describe yourself! Are you a pornstar based in NYC? Put that in your profile! Do you have a website? Put that in your profile (there's even a place for that!!). What defines your job? List that!
10. Don't air out your dirty laundry on Twitter. I cannot stress this enough. If you have bad blood on Twitter, be the bigger person and don't mention it, don't tweet about it, don't respond to it. People read your tweets, and if they see that your timeline is full of drama, shit talking, or nasty subtweets, they're going to move on even if it isn't about them. Yes, we all have bad days and drama, but keep it off Twitter unless it's a must. This also applies to your own dirty laundry: if you're depressed or angry or desperate, it shows on Twitter and can scare off potential companies to see that your life isn't together.
11. You'll eventually get tired of me saying this, but do your research!! If it is a new producer, ask them for references. If it's a potential client, make sure they are properly screened. Make sure the company you are working for is legitimate. Do they have a website listed? Do they interact with others in the industry (both colleagues and people that they hire)?
Follow Sydney Screams on Twitter @sydneyscreams4u
Sydney Screams: Fetish Model, Clip Producer, Adult Actress, Radio Talk Show Host