If you haven't read the first part of this little series, we covered some basic survival tips on how to keep your sanity when encountering scumbags, jerks and generally rude people when you cam. For the second part, I sent out some interview questions to a few chathosts that I think are interesting, fun and most importantly, good at what they do. I wanted to share their perspective on dodging the trolls. (I asked each host the same questions, and chose snippets from their answers. I encourage you to read each host's full detailed response to ALL the questions by visiting the link after their quote for some REALLY good advice from seasoned pros.)
And now I'd like to introduce you to our fabulous interviewees!
The lovely Ava Doll, who cams for Streamate: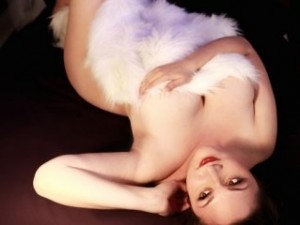 "It's all about finding your own way to deal with people in your chat room who are rude or mean. I make it clear in my room, for instance, that I will tolerate people saying anything to me or about me in free chat (if I don't cry or get upset and either laugh or talk dirty back to a troller, they either get bored and leave or buy one of my shows) but no one is allowed to criticize or judge another person's fantasy in my chat. I secretly like when a new person comes into my room, calls me a whore and I either fire right back and say, "Good morning, asshole" or "Mmmmm…. god daddy, I love when you call me a whore" and more times than not, I have a new paying fan. I think I'm lucky when it comes to trolls because I already am a dirty talking, filthy cum whore who loves to beg for it, so it's just natural for me.
If someone is making nasty comments about you, I like to remind them that this is the internet, there is something out there for everyone. If I'm not it, then I wish them all the best in finding whoever is."
Read Ava Doll's entire interview here:
The ever-handsome Boyhous, who currently cams for Cam4:
"You pretty much covered all the bases and I agree with the entire article. The analogy of a chat room being similar to a call center is dead on. It's the same "customer service" principles but different environments. Call center
reps try to "turn the difficult ones around" or even think that "difficult people aren't challenges..they're opportunities". Great! But that doesn't usually work in a cam chat room. Best defense as stated is to ignore, block, and ban….or all the above reasons already mentioned.
… I don't put up with ANY bullshit. Zero tolerance. No second chances. NONE. And the same applies for any disrespect to myself OR my fans during a show. I want a positive environment for everyone..a place to have fun and be comfortable. That means no annoyances. No distractions. When possible I'll always try to have a room moderator to kick, silence, block, or ban those that can't play fair. Unfortunately these idiots will always be there… and it's impossible to rid them all. How can any broadcaster try to control them AND give a show at the same time? It's impossible. It's like playing Tetris trying to keep up with the amount of assholes. Room mods are GOLD for this reason. Then you're able to focus your attention and energy where it should go."
Read Boyhous' entire interview here.
And the gorgeous Diamond James, another fantastic Streamate host: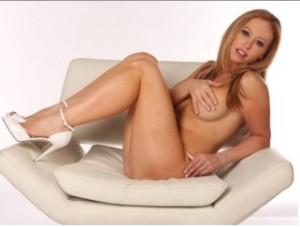 "… It depends on my mood whether I ban with no comment or choose to joke with the room about the troll. Either way, I always keep a smile on my face.  🙂
Trolls and rude people in general come with the territory of putting yourself out there on the internet. You just have to accept it and move past it. Being a cam girl or any other public figure requires a thick skin. If you don't have a thick skin, camming may not be the best job for you. You must have inner self confidence and a good sense of self to be in this business. You must emotionally separate your persona from the real you, even if they are almost the same. The trolls will never go away but the more you ignore them, the less they will try and bother you."
Read Diamond James' entire interview here.
I was chatting with my favorite super sexy creature of the night, Jenn Vegas on twitter and she had this to say. (I didn't officially interview her but her view was so fiery that I just had to include her quote!)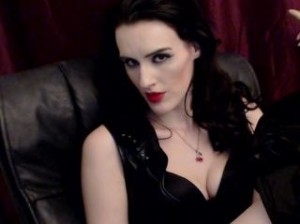 "I have no shame in booting someone if they disrespect me and especially if they disrespect regulars. You will show me respect or you will see the door. That's my suggestion just ban them with a smile on your face and move on."
(She also noted that she has over 100 people on her banned list and says that she has no tolerance for bullshit in her room. Working as a Domme and a fetish provider on Streamate, she absolutely demands respect from her subjects, and she gets it!)
I loved getting feedback from other people that deal with the same kind of interesting folk that I do each day, it really solidified what I already felt to be true: that a good foundation of self confidence and self respect is key for anyone to be successful in this business and to dodge the trolls along the way. Whether you're a camhost, phone sex operator, Domme or pornstar; know who you are and your worth, set boundaries (and stick to them) and do what feels right and feels good. You can't go wrong with that, in my book.
I'd love to hear about your tips and tricks for dealing with cam trolls, leave 'em in the comments!
Savannah Darling: Fetish Specialist, Webcam Mistress, Phone Sex Operator, Professional Domina