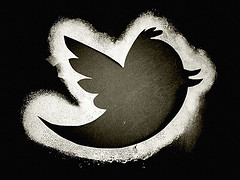 The term is tossed around a lot in sex work circles. I'm shadow banned! RT me because I'm Shadow banned! Help I'm Shadow banned Twitter hates sex workers! This explainer should help you if you feel you might be shadow banned on Twitter.
What is shadow banning on Twitter?
When you suddenly discover that your tweets are not reaching anyone other then your direct followers, you don't come up in searches and your twitter feed cant be found in general. It's still there but its as if your account has somehow been limited. You may have been shadow banned. There are shadow ban checkers but they are unreliable. If you think you have been banned you might have been. This is not a sex worker phenomenon many people get shadow banned. Beauty bloggers and You-tubers are hit especially hard. So that's a strange mix right? Sex workers, beauty bloggers? But there is a method to this madness, there's a reason those kinds of accounts get shadow banned more then others and don't worry its possible to get yourself un-banned.
How did you get shadow banned
The easy answer is you look like spam to Twitter.  Twitter is a small company. They a staffed really low. Its not like the old days when you could get @Jack to email you back (yes, that used to happen) Tons of things are automated now and one of these things is a spam algorithm. So that's the first thing you need to know. The second is how Twitter is accountable to its shareholders. Twitter is publicly held they are also very unprofitable and rely on a lot of VC investment. Twitter's metric for profitability is "user accounts". So the more Twitter user accounts, the better twitter looks when measuring this very important metric. This is also one of the reasons that Twitter wont do anything about Russian Bots but that's another story. To delete those accounts would drastically reduce the number of user accounts. Same thing with accounts that trip their spam filter. Twitter doesn't want to delete spam because they need that user account but they also don't want spam to take over its platform and essentially ruin for lack of a better term user experiences.
Enter the spam filter that can get you shadow banned, its because you look like spam. You tweet like a spammer not a real live human. This happens to sex workers a lot because lets face, it were heavy promoters. Just like beauty bloggers and you tubers. See now there's that connection i was talking about. Twitter isn't targeting you because you're a sex worker, they think you are spam. I get how that's an easy conclusion to jump to since social media is often made inaccessible to sex workers but Twitter is actually one of the few social media platforms that doesn't discriminate against us. I know color me shocked.
Steps to take to get un-shadow banned
You can get un-banned but it takes a commitment to changing how you tweet. You need to tweet like a human being and not a promotion machine. Some simple steps…
 Keep your promotion tweets to approximately  20% of your feed.
 Use auto tweets sparingly. (especially since they are promo tweets)
 Don't over hashtag. One or two targeted hash tags work better then 100 anyways
Be careful who you retweet. If you are RTing  banned people or known spam accounts you could in turn get banned yourself.
 RT with commentary some of the time when you RT people, add to the conversation
 Interact with people on Twitter be a "good twitter citizen" engage
 Not every tweet needs a link and a hastag. Again, think human being
If you take these steps and change how you tweet in 72 hours you will see your feed be searchable and your tweets will be able to be  located. Now you have to keep this new tweeting style up, of you don't you will just get banned again and have to start all over and its possible tripping the filer a lot could get you a permanent shadow ban or extend your time to get un-banned. No one wants that.
Jenny DeMilo: Dominatrix, Hypno-Domme and former GFE Escort
Follow Jenny DeMilo on Twitter
Save
Save
Save
Save