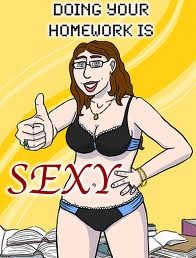 Online based sex work, such as fetish clips and webcamming, is attractive for a lot of reasons. It can be done with just a webcam and an internet connection. You can do it in the comfort of your own home. And you can have as much or as little contact with clients as you want.
But that doesn't mean it's all lying around in cozy lingerie and watching the sales emails roll in. It's WORK.
In the past couple years I've helped a lot of people set up their first fetish clips studios. More accurately – I've given a lot of people the lessons & tools to do so, complete with filming their first clips. But I've also gone out of my way to help people who haven't done their homework. And that's not cool. It's a waste of my time and theirs. This is a guide I rather accidentally compiled from emails I've sent to people asking the same questions.
These are the things you need to do BEFORE you open your studio and BEFORE you come to me or Sydney to help you get up and running. We've talked a lot about making money filming clips. But we've been catering to people already in sex work or perform as fetish models in some capacity. This is more basic. These are the things you need to do FIRST.
1. Choose a hooker name. Don't even talk to me about filming until you know what you want to call you on camera and the name of your store. Take your time, because you're kind of stuck with it, but figure it out.
This is also a good place to start developing your Hooker Persona. For a lot of people it's a fairly organic process, but it's worth putting some thought into. Are you an evil cunt who lives to cause pain? Sexual being of pure energy whose kink transcends gender? A deliberately generic horny slut who likes getting off on camera. A lot of this will be determined by how your clients perceive you, and will evolve over time, but having a basic idea of how you want to present yourself is helpful.
2. What do you want to do? What are you willing to do? Live webcamming? Filming porn? Filming fetish porn? Check out the major sites –  www.streamate.com, www.niteflirt.com, and of course, www.clips4sale.com. See what it takes and what it looks like. Browse the categories. See what sells. See where you might fit in. Then think about what you want to do in greater detail, and perhaps just as importantly, what you DON'T want to do.
I can't emphasize boundaries enough. They will be pushed consistently and often unexpectedly. Common requests include: nudity, masturbation, anal play/sex, sex toys, tickling, sucking of toes, domination, submission, gay humiliation, racial humiliation, peeing, filming/camming with other people, and some things you never would have imagined. It's much easier to navigate if you have set your personal boundaries ahead of time.
The #1 priority is to take care of yourself – which will be more emotionally centered with solitary digital based work. Pushing your boundaries out of desperation can lead to extremely dangerous situations. That's a totally privileged position and there's a lot of political shit inherent in saying that, but highly applicable to the majority our audience here. Don't put up with shit you're not ok with just because you might make a few bucks off of it.
3. Do the paperwork. If you're not ok with sites like the aforementioned having your legal information or records of your income, stop now. Otherwise, get yourself to a scanner or fax machine. Fill out their forms. Scan your IDs. Send in your tax forms. Whatever else it takes to get approved (it's been a while… I don't remember the specifics.) It usually takes a couple days to get approved, but you can keep working to be ready for launch while you wait!
4. How out are you ok being? Are you ok showing your face? Are you ok with your parents, friends, co-workers, future lovers, or future employers finding out? Or at least prepared for that possibility? Once your image hits the internet, especially in a sexy porny context, you can pretty much consider it immortalized. There's no going back. You can get a lot of distance and erase as much as possible… but the internet has a long memory.
5. Know the Deal. In my experience the money I make from online based sex work is directly proportional to the time and effort I put into it. This is a slow burn kind of field. Each clip you sell will earn you about $3-$5 on average, but that can start to really add up over time. You may have 4 shitty hours on cam and then have an hour long private that rains tips on you. And either way you usually won't see that money immediately unless you're working independently, which I know too little about to give good advice on.
Payouts for clips sites generally happen monthly. Cam sites generally pay either weekly or bi-weekly. Are you able to sustain yourself on that? And both will take a significant percentage of your total sales. Look up how much and set your prices accordingly.
It takes both hard work and a bit of patience. It takes a while to build a customer base, especially in a niche market. You won't make a boat load of money quickly. But you can lay the foundation for sustainable and relatively passive income down the line.
Congratulations! You made it this far! You've set up your studio/cam profile and are ready to start earning those sweet paychecks! Now get your sexy butt/feet/mouth on camera!
And while you're editing / updating come back here and read these:
4 Easy Ways To Increase Your Clip Sales
Dealing With Rolls While Camming Part 1
Make More Money From Fetish Clips
Lauren Kiley: Webcam Girl, Fetish Performer, Fetish Clip Producer, Former Escort, Activist, Dirty Girl Next Door.