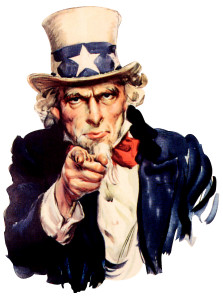 Another year has come to a close and that means it's time do start worrying about your taxes. But I'm a sex worker, I don't pay taxes you say. BAD idea! Everyone needs to pay their taxes be you PSO or escort. Uncle Sam wants the cut of your money he's entitled to and it's a good idea to give it to him so you don't get caught up in him just taking it from you and he will just take it away from you.  Uncle Sam doesn't care if you're a hooker or a cam girl he just wants his money. Besides it's good to pay your taxes for other reasons. Do you ever want credit? Want to buy a house someday? Get a car loan? Health insurance? Those are just some of the things you may need to show your tax returns to accomplish. Now that you've decided to be a productive member of society you need to fill out those pesky tax forms and saying "prostitute"  or "Dominatrix"  under the what do you do for a living part may not be what you want on your tax forms. That's okay, you can say "model" or better yet say  "consultant"  Thats vague enough but is also mundane enough that it will just be glanced over. Lots of people are consultants you do not need to specify what kind of consultant. Problem one solved!
Depending on the kind of sex work you do you may get 1099 forms from the work you've done, or you may not. You still have to declare your actual income, even if you don't get a form. If you're an escort or pro domme and work only for yourself you will get nothing from no one. You still need to declare your income. It's a good idea to begin the year keeping records of your income and expenses but thats an article for another time. If you are a cam girl, PSO, adult actress, dancer, adult content producer, fetish model and the list goes on and one you will likely get 1099's from some companies and nothing from others. You are what is called an independent contractor/ sole proprietor which is commonly referred to as a freelancer. It's your responsibility to keep track of your income so you can report it at the end of they year. Plus knowing what you make helps you budget in areas of the rest of  your life. You know like knowing if you are living above your means.
Now that you know what you make, its time to figure out what you can deduct as business expenses.
This about it like this, what things are you paying to run your business? Internet connection? Web hosting, domain names? Did you buy equipment this year for your clip shooting business? Did you pay a photographer for new pictures or take out expensive advertising on that pricey escort mall site? Those things are likely deductible. If you have a home office you can not deduct the full cost of your rent but you can deduct a portion of it. Usually based on the square footage of your office compared to the square footage of the entire place. Don't try to scam the system keep track of your legitimate expenses. No those new $300 jeans you bought are not a "costume"
Viola you're well on your way to filling your taxes. It sucks that you may (probably) will have to be cutting a check to Uncle Sam. No one likes that but nothing is being withheld from your earnings, including social security. You need to be prepared to be an responsible adult and write that check even if your hand shakes when you do it. I know mine does, every single fucking year.
Official disclaimer: I'm not a CPA or a tax attorney or anything along those lines. Sex worker friendly people in those professions are out there willing to take you on as a client if you look hard enough.  I'm just a sex worker who pays her taxes who's trying to help figure out how to pay yours.
Jenny DeMilo: Dominatrix, Hypno-Domme and former GFE Escort

Follow Jenny DeMilo on Twitter