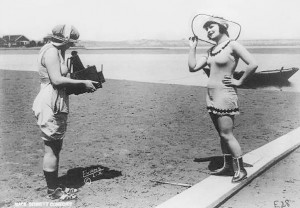 So  your making fetish clips but feeling a little lost on what kind of clips you should be making moving forward. Should you specialize in chastity, financial domination or foot fetish? It's hard to know exactly and even though you might think one niche is the obvious nice for you, it may turn out its not. Trying to force success in a niche that's not responding to you can be very frustrating and extremely disappointing. Disappointing enough to give it up all together because you're not succeeding as you hoped you would be. You don't want to do that, you don't want to give up. You want to make a workable plan for yourself and make the most out of your new fetish clip business. Here are some things you can try to help you be more successful making fetish clips.
1. Assess what you are willing to do on camera.
Maybe you never want to take your close off or you don't want to show your face. Maybe you are not a thin as a rail, or you have great trash talking skills? Think about what it is you will and wont do on camera and remember a camera is forever. Think about what you do and do not possess, think about what you will and will not do. Take inventory of yourself. Will you show your boobs, perform sex acts or hide your face. You don't have to do anything you are not comfortable with, there are women who are highly successful who never take off a lick of clothing. They are also have amazingly ho,t perfect bodies, are super glamorous women with great ideas and the ability to key in on a specific fantasy. Think about your limits and your assets and how that can lend its self to making clips.
2. Make more of what works.
Look at your sales, what did you sell last month? Foot clips? Domination POV? Chastity? Smoking? Whatever it was make more of that. If you sold more smoking clips then foot fetish clips then make 10 more smoking clips. Smoking in the shower, smoking in a fancy dress, smoking in a bikini, smoking POV, smoking very close up, smoking from a distance ignoring the viewer. You get the idea. Make them until you want to puke and cant stat to make another fucking smoking clip. Push yourself, make yourself make that batch of smoking clips. Then set them to upload though out the month. Watch your smoking fetish fan base expand. Don't ignore the other kind of clips, just heavily focus on whats been working.
3. Join fetish forums
Google the fetish you're making clips in and join the forum for that fetish. Trust me there's a forum for everything. Find it. Then create a profile, add a picture and links to your clip store to it and  then introduce yourself. Interact with the people there. It doest have to be all involved just once a week go back to the forum and find a way to participate and remember to be nice! You're building a fan base. You want to be a little accessible and you want people to click your links and become customers. Protip: keep a folder of your forums logins in your bookmarks makes it a lot easier to remember
4. Add at least one new fetish every time you film
Add something new and see if people respond to it. I once made "I cant believe the crap you freaks jerk off to" and people actually bought it! Now they didn't buy it enough for me to make more then that one clip and it was kind of a joke but throw in a  new fetish you never thought about before. Expand your horizons. Look at the list of fetishes available on your clip site and then do something new every time you film. It might surprise you how you can then develop that into a brand new niche and money stream for yourself.
The most important thing is to keep at it persistence and hard work to pay off. You can make a good living making clips. While its true the porn stars are always going to make more money then the small niche specialist that doesn't mean you shouldn't  pursue what works for you and fits in with your comfort level.
Jenny DeMilo: Dominatrix, former GFE Escort, Fetish Clip Producer and Hypno-Domme