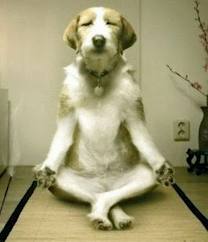 It's hard to stay grounded, you can easily get wrapped up in our job and with many other jobs (think lawyer or member of the White House staff) you can lose yourself in your job. That's not good for your escorting career, your well being and can turn you into a person no one wants to be around. It happens fast and its insidious and if you don't take care and take steps you will find yourself being that person and climbing out of the hole you dug for yourself which is  a lot harder then avoiding the hole to begin with. As escorts we are often saying and by that I mean screaming from the roof tops that we are more then our jobs, that we are real living breathing humans with many facets. Escort activists want people to take our jobs seriously and for us not to be punch lines. Lets make that easier for them by staying grounded, sane and not feeding into the stereotype. Some simple steps escorts can take to help stay grounded
1. Have friends out side of the business
Yes, I know its hard. Its much easier to hide the the safe zone of all my friends be they online or in person are sex workers or clients. Don't fall into that trap. Yes, other sex workers understand you better then civvies but when you wrap your self up in that flag, you do yourself and those around you a disservice. People outside of sex work have real things to offer you like making sure you don't forget that other people have struggles and that not everything is about you. When my friend the bartender had to deal with a very bad work situation where she was sexually harassed and threatened and her rent was due I realized that my 600 buck client that moved our date to the following week wasn't such a travesty. Yes, as escorts we have specific challenges but other people have challenges too, many harder then ours.
2. Watch the news once in a while
Watch the news so you know whats going on int he world. Not only will it help your life prospective but it has the added bonus of helping you to sound current in conversations with clients (or others). It makes you look  like you understand the world, you might even learn a few things.
3. Save money
If you have a good week, don't go out and blow all your cash on a pair of Louboutins or Manolo's. Seriously don't spend your hard earned money on frivolous bullshit. Put that money away and save it. Save it for when you don't have a good week or for when you want to take a vacation or because even though your really loving your life as an escort now, money in the bank will give you options in the future. Don't blow that opportunity because of shoes or status bullshit like a Fendi bag.
4. Do something to expand your skills that's not business related
Take a class, volunteer, learn a new skill. You wont always want to be a sex worker and learning new things will help you in the future. Like to write? Take a creative writing class. Love how smart your dog is, take him to agility training classes, always had a thing for numbers take a statistics seminar. Register for print making classes at th local JC, take a sewing class, a TV production class anything that will expand your horizons. It not only will help you to be present in the world but you walk away with a new skill.
5. Get a hobby
Swim with sharks, ride a horse, collect stamps, sculpt. The field is wide open when it comes to hobbies. Find something that interests you and then just do it. You'll meet new people who you have something in common with thats not work related. You'll  learn new things! Your new hobby is just for you to enjoy, it will make you a better person and help keep you connected to the outside world.
Jenny DeMilo: Dominatrix, GFE Escort, Fetish Clip Producer and Hypno-Domme