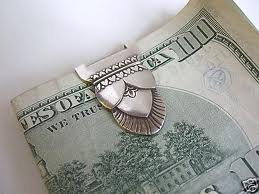 Everyone wants a lot of sales when they make clips. Be they straight ahead porn or doing what I do, selling fetish clips and mp3s. It's always a happy day when a clip suddenly skyrockets and you begin seeing some serious pay off for all your hard front end work. Make no mistake about it, the front end work on selling clips is voluminous. There's lots to do, filming editing, marketing promoting and when you're just starting out it can be overwhelming at times. I know when I was first starting there was a lot of trial and error until I finally found my clip making groove. I was lucky enough to have some solid advice from a few ladies who really knew what they were doing. They steered me right and i'm thankful for that, it saved me time and in this business time is almost always money.  Not every one has a porn goddess willing to share a little of the wealth of clips making knowledge in their back pocket so heres a few tips that should help increase your sales straight off. Different tactics work for different sites so give them a shot, massage then to suite your niche and your style. The key point here is you gotta try stuff and then monitor the reactions.
1. Write good clips descriptions
Seems simple enough but even someone like me who writes for a living in the mainstream world had to figure out that a good description will sell even a mediocre clip. Doest matter if it's in a first person style or third person, give it a little life. Don't just say "Me sucking cock"  and hope it gets bought. Say something more like " I love the feel of a long hard cock slipping down my eager waiting greedy cock-whore mouth so much, let me show you how much!"  Also think keywords, when writing your descriptions. Think about how potential customers would  search for the kinda clip your presenting and incorporate those terms into your descriptions. Then watch your sales increase.
2. Create your own animated gifs to upload
Lots of sites will auto generate animated gifs for your uploaded clips.  Do not use that function!  It's never flattering and it rarely presents you in a good light. They are random pulls of stills from your clip and most of the time they get you mid blink! Create your own animated gif and upload that. You can decide whats enticing, whats flattering and present the clip in its best light. Some sites (one my favorites too) don't give you the ability to upload your own animated gifs so you don't have the option. In that case cross your fingers and hope for a good presentation. You can also do what I do, lobby them to make that option/function available to you. Sometimes sites will take your thoughts and requests into consideration when adding functions, especially if you can show them how it would make more money for you both.
3. Upload often
Upload, upload, upload! The more content you make, the more you can upload, the more you will be seen as someone who always has something new to offer, the more often people will visit your store.  This is the best way to increase sales, be prolific and create as much content as you can. That being said I know It's not always easy to make a lot of content, lots of things get in they way, from not feeling inspired, to having a bad hair day. One trick is making your clips available in different formats. Create several different formats of of the same clip and viola!  One clip turns into 3 and you can have something to upload two extra days. Some clip stores will let you schedule your clips to go live in advance, take advantage that function and schedule your clips. Try it out at different times and see when you make more sales. Are you popular mornings? Late nights? I once had clips upload once an hour for 24 hours to test out when I got the most traffic. I learned a lot that day.
4. Keep your clip store designs clean and readable
Just because there are 10 different design functions available to you doest mean you should use all 10! Sometimes less is more. Keep your backgrounds clean so you can read the text on top of them. When good is amazing, mind blowing clip descriptions going to do for you if no one can read them because you have a busy background in 12 different rainbow colors making it impossible to read. Not everyone is a designer and its easy to get carried away, try to keep  it neat and clean and simple. Sometimes one sizzling hot photo at the top of your store is enough to make them scroll to see what you have to offer. Don't forget to add an email address, a twitter if you have one (and if you don't get one!)  and if you make custom clips mention that in your studio description. Customs clips are a great way to increase your bottom line, if you don't make them, think about adding it to your repertoire
 Jenny DeMilo: Dominatrix, GFE Escort, Fetish Clip Producer, Phone Sex Operator and Hypno-Domme.