I see it happen all the time, not just from the novice sex workers or those new to the business. It happens over and over, it causes people much stress, sometimes embarrassment and most importantly…. Money. What is this dreaded scourge on the sex business? People who don't buy and own their own web domain. Yes, I know you think thats rudimentary, everyone knows to do that, right? Wrong! I own my own working name web domain (I also own a whole bunch of others because  I'm a digital hoarder) but I own the important one, I pay every year to renew it like clockwork and you should too.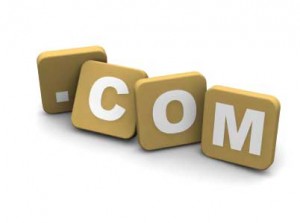 There is a prominent porn actress who shall remain nameless as to not embarrass her. She is a niche performer with a good sized following, shes a former escort, she owns a couple of niche porn sites, she also been known to sell her services to other sex workers and those hoping to get into the biz as a "consultant" in all things social media and Internet marketing. Awesome right? Well yeah sorta, until you  find out that she doesn't own her own web domain. Her "insert working name here" dot com website is owned by someone else, someone she used to do business with whom she had some kind of parting of the ways. Since they owned her domain name she walked with out it. I'm not sure I'd hire her to tell me about all things adult/social/Internet marketing when the very basics of how to control your won work, image and content in this often shady business is beyond her but  thats another tale for another day of be careful who you give your money to. I don't want to come down too hard on her as we all make mistakes, but this is adult business 101. I'm sure this mistake cost her a lot of dollars, someone else getting monthly checks on all her content sold, on her membership site, not to mention the loss of control over her image and persona. They can use that domain to drive traffic to any other sites they want to, they also make money when people search her name and content and find their way to what looked like her official dot com. It'd her name plus dot com and she's not profiting from it, someone else is. I cant even imagine all the time and energy thats now required to rank her NEW domain, the one that's some variation on her porn actor name. Lots of work and time investments she wouldn't have  to engage in if she actually owned her own domain instead of leaving that  very important task up to someone else to buy. You must be the owner of record on your own domain, to not do that can be disastrous.
This doesn't even address squatters. People who will buy your working names domain in hopes that you will buy it from them for a much inflated price, it happens a lot. Do you want to shell out hundreds of dollars for something you could have bought for 17 bucks?  Or maybe they will load it with banner ads to affiliate programs where they get money for each click or sign up trading off YOUR name for THEIR profit. Yes, that happens
Buy your domain, you don't have to create a site but you must own your name. Don't let anyone buy it for you. You buy it, its easy to do. Make sure to add the extra money for privacy. Seriously do that. If you don't you are opening the door for a world of trouble to save yourself 10 bucks. If you can buy it for 10 years, if you cant buy it for one and renew it when it comes up. Own your own stuff, take control of your business, your image and your domain. This is a business not a hobby and you must make smart decisions. Bad ones can cost you time, effort and most of all money.
Jenny DeMilo: Dominatrix, GFE Escort, Fetish Clip Producer, Phone Sex Operator and Hypno-Domme.