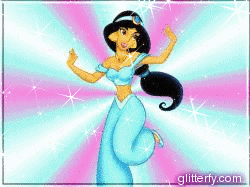 You are not the first person to do this. You are part of a long line of hookers and performers who have been in this industry and changing this industry since the beginning of history. You are not unique. You are not special. You're not the first or the only. Chances are good, especially if you're reading this, that you're not the best, the worst, the smartest, or the dumbest either. You are not a special fucking snowflake. The sex industry can be extremely isolating. It can feel like you're the only person in the world who is writing ads, filming smut, or fucking strangers for money. Without a community, it can feel like you're all on your own. But you're not. You are running a small business – not reinventing the industry. Don't turn your entire twitter or blog into a navel gazing self-celebration. Don't assume that your life and your work are compelling on their own. Don't fuck over other girls. Don't assume you can act however you damn well please without consequences. Don't assume that you know everything. And for fucks sake, don't get complacent.
This industry is constantly changing, with new technology, new challenges, new opportunities, and new people every single day. And it goes on with or without you. I don't care who you are, how hot you are, how talented you are, or how even how hard you've worked. This industry does not revolve around you.
Don't worry, there's a pep talk in here. Because this takes a lot of pressure off of you. You don't have to be the expert on everything. You get to explore and learn new things. And you get to put aside the adolescent angst that tells you no one understands you. Seriously, give it up. When you don't think of yourself as the sparkliest, prettiest, hottest shit in the world, you can be yourself and succeed in your own game. You know what else happens? You get to tap into a community of expertise, support, and friendship.
But you have to set aside your ego. And you have to set aside your insecurities. And in case you were wondering, it is in fact blatantly obvious how intertwined the two are. Let them go. Replace them with healthy, sustainable, and flexible self-esteem. It's better for you, better for business, and better for the whole community.
I can tell you from personal experience that connecting with other sex workers changed my life, both personally and professionally. Everything I post here were lessons I learned the hard way. And all of it was completely avoidable. When I connected with a community of sex workers it changed my attitude, my work practices, my personal life, and my day-to-day life all for the better. I talk a lot about community because it has made my life so much better in so many ways. And I want to give that back. That's why I'm writing here.
At Fairy Whore Mother we have years of experience between us. But we also have a sense of humility and openness. We learn from each other and from others – both within and outside of the industry. And that's how we keep going, keep innovating, and keep building. You aren't the first. You aren't the last. And you aren't the only sparkling star on the market. That should be a good thing.
Lauren Kiley: Webcam Girl, Fetish Performer, Fetish Clip Producer, Former Escort, Activist, Dirty Girl Next Door.